The Ultimate Anti-Ageing Facial.
Treatment time 90 mins
This unique five stage layered treatment will leave your skin feeling lifted, tightened, luminous, hydrated and looking amazing in just one session.
Using the IBeauty machine sonic plate to exfoliate the skin and erase any fine line and wrinkles, but also target acne scars and pigmentation, followed by Radio Frequency which penetrates the skins layers feeling lovely and warm causing Skin Tightening, creating a smoother, healthier and younger looking skin. Micro Current is then applied to lift and tone the skin, giving all the great results of a non-surgical facelift by re-educating facial muscles and tissues, very effective and micro current is also brilliant for helping clients with Bell's palsy and people that have had strokes.
Finally a Hyaluronic Mask is applied and red LED lights are used to further promote collagen turnover rejuvenation of the skin. There are three other colour LED lights blue for acne and anti inflammatory, yellow for rejuvenation and green for rosacea type skin.
This facial is truly amazing and definitely worth trying….

Environ Facial
Treatment time 90 mins

This peptide-packed facial helps to boost collagen, soften fine lines and tighten lax skin, resulting in a more youthful appearance. Ideal for targeting mature skin or photo- damaged complexions.
The treatment uses gentle sound waves to drive a special nutrient-packed serum deep into the lower layers of the skin. The formula contains a unique combination of three peptide complexes which work in synergy to give the skin a plumper more radiant appearance.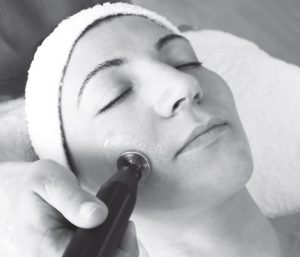 Creates plumper, radiant skin
Refines uneven texture
Softens fine lines
Deeply hydrates
Tightens lax skin
Creates a more youthful appearance
I BEAUTY Purity Reviver
Treatment time 45 mins
This express and highly effective treatment is the perfect solution to achieve a deep rebalancing cleanse.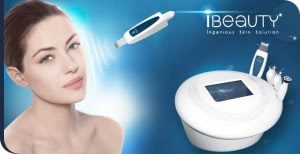 It is the ideal combination of zinc and Salicylic acid, developed specifically to work in synergy with I BEAUTY's sound vibrations and sequential ultrasound technologies. The skin is healthier, brighter and cleansed of impurities from the first session.
I BEAUTY Hydration Corrector
Treatment time 45mins
Treat your dehydrated or tired skin to this facial! Following a cleansing, the skin is exfoliated with I BEAUTY's sound vibrations technology. Hydrating Sève Bleue from the ocean is pushed deep into the skin using draining, infusing and stimulating motions with I BEAUTY's sequential ultrasound technology. The skin is fresh, bright and intensely hydrated from the first session.

I BEAUTY Youth Activator
Treatment time 60 mins
This anti-aging facial is perfect for anyone looking to defy time and restore a rejuvenated appearance to their skin. Following a cleansing, the skin is exfoliated with I BEAUTY's sound vibrations technology. The application of Hyaluronic acid while using I BEAUTY's tripolar radio-frequency technology restores the skin's plumpness and firmness. The complexion is glowing, the skin is "lifted" and the face looks younger from the first session.

Bio Surface Peel
Treatment time 60 mins
A biologically active, biphasic peel that will decrease surface roughness, treat acne, reduce fine lines and help fade pigmentation in the epidermis and dermal-epidermal interface. This intense resurfacing treatment combined with the post care treatment products, leaves skin smoother, brighter and visibly rejuvenated – without the side effects and downtime often associated with chemical peels.