Microblading
Flat, arched, sharp, straight, thin, thick, bold and barely there. Brows have the ability to completely change how you look, so it's little wonder why the obsession has reached peak fever –While some people are blessed with naturally perfect brows, quite a few need a little bit of help to get the perfect eyebrow shapes for their face shape. Enter microblading.
'It originated in Asia and is also known as brow embroidery. It's a fantastic treatment for anyone looking to improve or enhance the appearance of their eyebrows.'
Microblading is a semi-permanent make-up technique that leaves you with natural-looking, fuller brows. The secret lies in the manual pen-like tool with tiny needles. 'It puts the finest hairs back into eyebrows producing the best definition and dimension possible.
The manual blade penetrates only the very top layer of the skin. And each 'hair' is placed individually to create an extremely natural look. 'People suffering from alopecia, trigonometrical chemotherapy or any other condition that causes hair loss benefit greatly from microblading. As well as those who simply are not happy with their eyebrow shape.'
How long is each treatment?
Each treatment will last approximately 2- hours. This includes your topical anaesthetic being allowed to work, and the full procedure.
How much does it cost?
Each procedure costs £350.00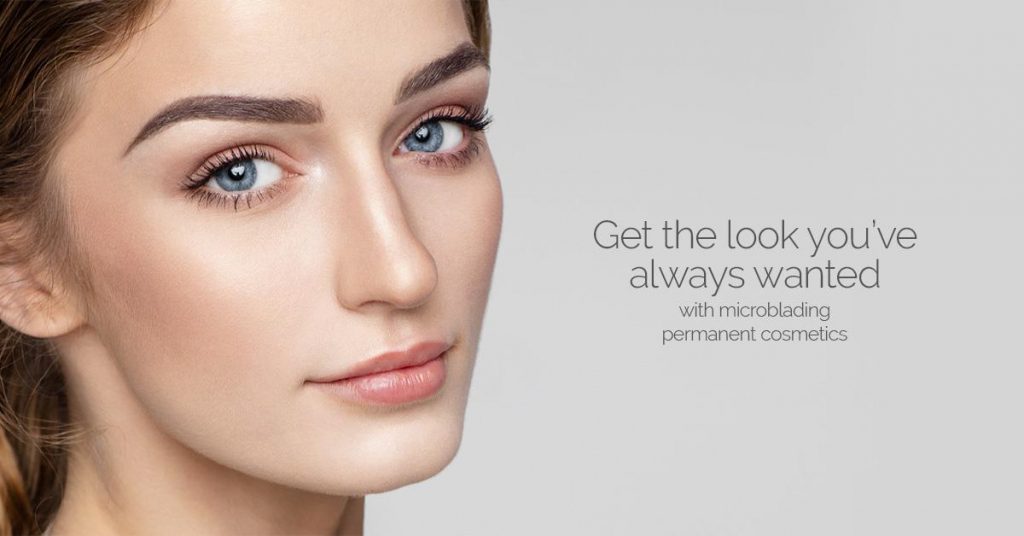 Lips
Treatment time 120 mins ( top up treatment required 4-6 weeks later)
When a woman's lipstick comes off, her face looks so pale and her lips look shapeless.
The lip colour procedure is the perfect way to restore shape and fullness lost with age and transform thin or uneven lips.
A tint is selected from a huge range of fabulous shades, to either blend with your natural lip colour or to match your favourite cosmetic lip colour and Minor imbalances or symmetry issues can be resolved giving you the appearance of fuller lips.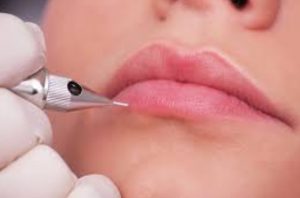 You can choose between lip liner, lip blush or a full tint to give you the lips of your dreams. We will carefully blend pigments with your natural lip colour so your new look complements your skin tone and ensure there are no harsh outlines.
Our advanced techniques can correct the shape of your lips to make them seem more balanced and symmetrical. We can also add definition to the edge of your lips to minimise the appearance of fine lines and give you a fresh and youthful look.
Eyebrows
Treatment time 90 – 120 mins (top up treatment required 4-6 weeks later)
Tired of drawing on your eyebrows everyday?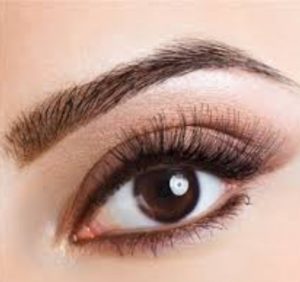 Throw away your eyebrow pencils! They will be designed for you so you can go swimming, wear a hat, and go to the gym without having to worry about your eyebrows rubbing off ever again. First, your eyebrows will be redesigned with cosmetic pencils so you can visualize the shape. Where most eyebrow enhancements add colour only, this treatment draws individual hairs into the skin under ultra-precise magnification, weaving microscopic simulated hair-strokes among your natural ones in a bespoke pigment blend to lift and define your brows.
If a more natural or soft effect is required then micro-blading is the answer where using a super fine micro-blade to etch lines into the skin that flow in the same direction as your own hairs. A specially designed tool is used to deposit pigment into the epidermis of the skin to create super fine realistic looking hairs to mimic actual full and fluffy eyebrows. Because the colour is implanted closer to the surface, the strokes appear crisp and very fine.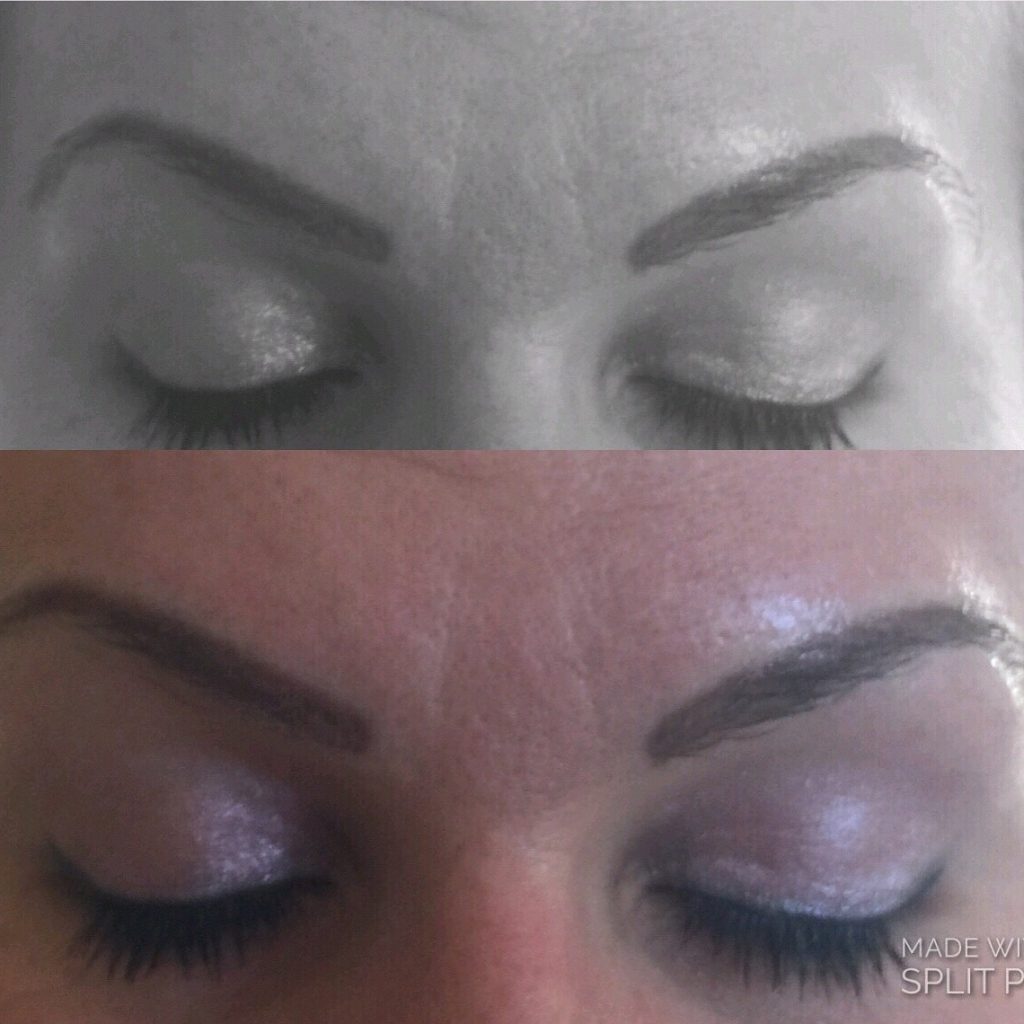 Eyes
Treatment time 60 – 90 mins (top up required 4-6 weeks later)
If you're a slave to your mascara or eye-liner, or are one of those people with sensitive eyes who find it uncomfortable wearing make-up, then we can offer an effective, long-lasting alternative. Bring out your eyes with our eyeliner and lash enhancements which will give you the look you want with none of the effort.
It is also a perfect option for people who wear contact lenses and those who find it difficult to apply eye make-up due to unsteady hands or other health issues.
With a choice of top, bottom or both lids you can opt for a more subtle lash enhancer (a fine line of pigment through the lash line) or alternatively thicker and more conventional eyeliner.
We can make your eyelashes look thicker and more defined by applying soft, natural colour between your lash lines to make them seem fuller. The effect created by our lash enhancement is similar to using mascara but you won't have to worry about it smudging, running or wearing off or removing it when you go to bed.